Michael H. A. Roehrl, M.D., Ph.D.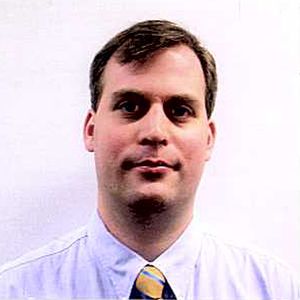 Assistant Professor of Pathology and Laboratory Medicine
Contact Information
670 Albany Street
Rm. 667,
Phone (617) 414-5329
Education
| | |
| --- | --- |
| 1998   | M.D. (Summa Cum Laude), Technical University of Munich Medical School, Munich, Germany |
| 2004 | Ph.D. (Biological Chemistry), Harvard University, Cambridge, MA |
| 2004-2005 | Post-Doctoral Fellow, Harvard Medical School, Boston, MA |
| 2005-2009  | Resident and Chief Resident in Pathology, Massachusetts General Hospital, Boston, MA |
Research Interests or Interests
Human Cancer and the Tumor-Propagating Stem Cell Niche
Structural Biology (NMR Spectroscopy, X-Ray Crystallography)
Chemical Biology, Mass Spectrometry, Quantitative Modeling of Disease (Systems and Synthetic Biology)
Representative Publications
Rho JH, Roehrl MHA, Wang JY. Glycoproteomic analysis of human lung adenocarcinomas using glycoarrays and tandem mass spectrometry: Glycosylation patterns of vimentin and fetuin A. The Protein Journal 2009; 28: 148-160.
Rho JH, Qin S, Wang JY, Roehrl MHA. Proteomic expression analysis of surgical human colorectal cancer tissues: Up-regulation of PSB7, PRDX1, SRP9 and hypoxic adaptation in cancer. Journal of Proteome Research 2008; 7: 2959-2972.
Roehrl MHA, Dzik WS. Weisses Blut – Leukapheresis in acute leukemia. American Journal of Hematology 2008; 83: 254-255.
Yan M, Basar E, Roehrl MH, Wang JY. Selection and immunologic evaluation of protective antigen mutants as anthrax vaccine antigens. Vaccine 2008; 26: 947-955.
Roehrl MHA, Croft WJ, Liao Q, Wang JY, Kradin RL. Hemorrhagic pulmonary oxalosis secondary to a non-invasive Aspergillus niger fungus ball. Virchows Archiv 2007; 451: 1067-1073.
Cole AJ, Henson JW, Roehrl MHA, Frosch MP. Case records of the Massachusetts General Hospital. Case 24-2007. A 20-year-old pregnant woman with altered mental status. New England Journal of Medicine 2007; 357: 589-600.
Takeuchi K, Roehrl MHA, Sun ZYJ, Wagner G. Structure of the calcineurin-NFAT complex: Defining a T cell activation switch using solution NMR and crystal coordinates. Structure 2007; 15: 587-597.
Roehrl MHA, Selig MK, Nielsen GP, Dal Cin P, Oliva E. A renal cell carcinoma with components of both chromophobe and papillary carcinoma. Virchows Archiv 2007; 450: 93-101.
Roehrl MHA, Heffron GJ, Wagner G. Correspondence between spin-dynamic and pulse program phases of NMR spectrometers. Journal of Magnetic Resonance 2005; 174: 325-330.
Roehrl MHA, Kang S, Aramburu J, Wagner G, Rao A, Hogan PG. Selective inhibition of calcineurin-NFAT signaling by blocking protein-protein interaction with small organic molecules. Proceedings of the National Academy of Sciences USA 2004; 101: 7554-7559.
Rhie GE, Roehrl MH, Mourez M, Collier RJ, Mekalanos JJ, Wang JY. A dually active anthrax vaccine that confers protection against both bacilli and toxins. Proceedings of the National Academy of Sciences USA 2003; 100: 10925-10930.
Wang JY, Roehrl MH. Glycosaminoglycans are a potential cause of rheumatoid arthritis. Proceedings of the National Academy of Sciences USA 2002; 99: 14362-14367.