The Laboratory of Cerebral Dynamics
Welcome to the Laboratory of Cerebral Dynamics.  We study the ability of the brain to undergo structural and functional reorganization following brain damage or developmental challenge. We use electrophysiological and behavioral methods in conjunction with invasive and non-invasive methods of brain deactivation.  We also use immunocytochemical and metabolic mapping techniques to evaluate the effect of lesions, developmental challenges, and brain activation or deactivation on brain activity.
Research:
1.  Cortical Spreading Depression
Cortical Spreading Depression (CSD) is a depolarizing wave that occurs after brain injury or trauma and is thought to be the basis of migraine with aura.  This wave travels over the cortex at a very slow rate (mm/min), produces a depolarization of large swaths of the cerebrum (even entire hemispheres – see below), and silences affected neurons.  When these events occur after brain injury or trauma, they enlarge the region of neuronal death.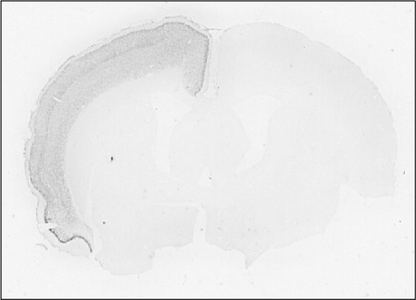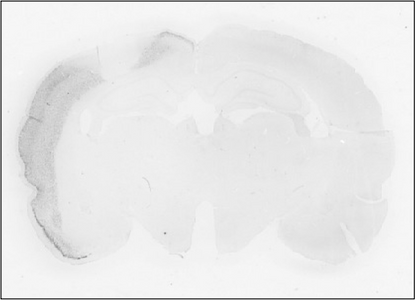 We are using immunocytochemical, metabolic mapping, and electrophysiological methods to better understand the cortical spreading depression so we can be in a position to prevent or retard its impact on brain structure and function.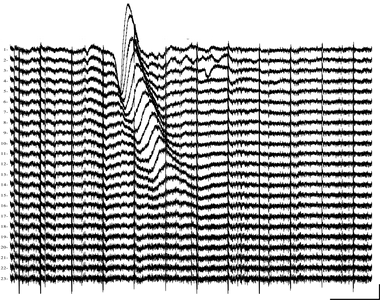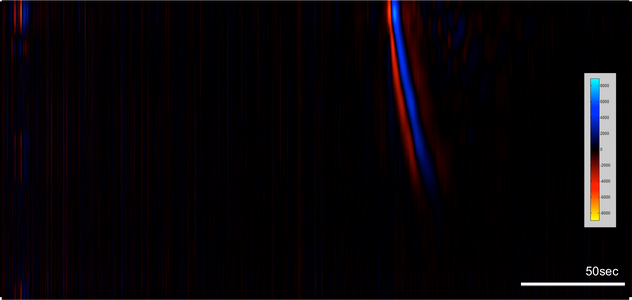 2.  Brain Damage and Visual Neglect
Visual neglect is a common neurological disorder produced by stroke.  It produces an inability to respond to or even acknowledge stimuli in the side of space opposite the stroke.  There is a great deal of evidence to suggest that in this and many other brain disorders, many of the symptoms may be a result of the intact hemisphere being more active than it should be. It is not known how this occurs, but understanding the mechanisms can help us produce a better remedy for neglect and potentially other brain disorders.  We use behavior, metabolic neural mapping and immunocytochemistry to explore the neurobiology, and use  invasive and non-invasive methods of brain deactivation in models of neglect damage to enhance neural activity in the contralateral hemisphere and improve function.
People:
Aquina Wihak, BA, MS
Lab Coordinator
Aquina received her BA in Ecology and Evolutionary Biology from Princeton University and MS in Medical Sciences from Boston University. Her primary project is the better understanding of cortical spreading depression with electrophysiological and immunocytochemical methods.
Students:
Alina Bazarian
Alina received her BA in Neuroscience from Skidmore College in 2014. A current MS Candidate in Medical Sciences at Boston University, Alina is developing a better understanding of the mechanism of cortical spreading depression by identifying trans-laminar differences in neuronal activity.
Ian Benjamin
For my undergraduate education, I attended UCLA and majored in Physiological Sciences. I am investigating the link between ketogenic diets and neuroprotective benefits conferred during brain injury events. I am passionate about listening to and playing a wide variety of music. Some of my favorite artists include Bill Evans, Napalm Death, Slum Village, A Tribe Called Quest, and what should come as no surprise, my idol Britney Spears. I also love cats, with the requisite that they are fluffy, chubby, and friendly.
Andrew Chang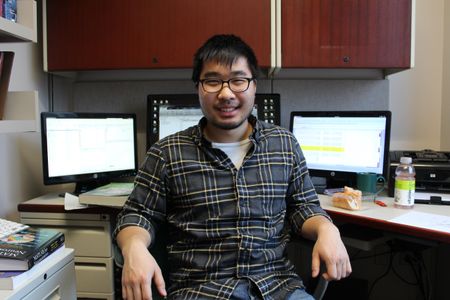 Andrew Chang received his BA in Molecular and Cell Biology from UC Berkeley with a minor in Chemistry and a concentration in Neuroscience. He is currently completing his MS degree in Medical Sciences at Boston University, where he works in the Rushmore Lab exploring the electrophysiological correlates of transcranial direct current stimulation, cortical spreading depression, and ischemic stroke in a murine model.
Patrick McGillen
Patrick McGillen graduated from Boston College in 2012 with a BA in Economics and a BS in Biology. While working towards his MS in Medical Science, Patrick is currently investigating the immunocytochemical signatures of focal ischemic damage therapies in the rat cerebral cortex. Patrick's aim is to identify neuroprotective mechanisms by which non-invasive brain stimulation can prevent expansion of the ischemic region.  Rumor has it he has been knighted.
Cameos: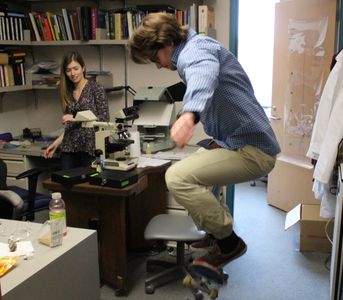 Recent Publications
Amaral AC, Jakovcevski M, McGaughy JA, Calderwood SK, Mokler DJ, Rushmore RJ, Galler JR, Akbarian SA, Rosene DL (2014) Prenatal Protein Malnutrition Decreases KCNJ3 and 2DG Activity in Rat Prefrontal Cortex. Neuroscience 12:79-86. PMID: 25446346
McGaughy JG, Amaral A, Rushmore RJ, Mokler DM, Morgane PM, Rosene DL, Galler JR (2014) Prenatal Malnutrition Leads to Deficits in Attentional Set Shifting and Decreases Metabolic Activity in Prefrontal Subregions that Control Executive Function. Developmental Neuroscience 36:532-41. PMID: 25342495
Fried P, Rushmore RJ, Moss MB, Valero-Cabre A, Pascual-Leone A (2014) Causal Evidence Supporting Functional Dissociation of Verbal and Spatial Working Memory in the Human Dorsolateral Prefrontal Cortex. European Journal of Neuroscience 39(11):1973-81. PMID: 24713032
Wagner T, Eden U, Rushmore J, Russo CJ, Dipetro L, Fregni F, Simon S, Rotman S, Pitskel NB, Ramos-Estebanez C, Pascual-Leone A, Grodzinsky AJ, Zahn M, Valero-Cabre A. (2014) Impact of brain tissue filtering on neurostimulation fields: a modeling study.  Neuroimage 85(3): 1048-57. PMID: 23850466
Rushmore RJ, Desimone C, Valero-Cabre A (2013) Multiple sessions of transcranial direct current stimulation to the intact hemisphere restores visual function after unilateral brain damage. European Journal of Neuroscience 38(12): 3799-807 PMID: 24118563 * Selected for the virtual issue, "Noninvasive Brain stimulation"
For more publications, see Dr. Rushmore's faculty page.