Philip Montenigro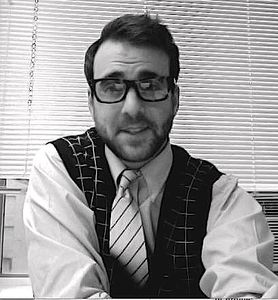 Philip Montenigro graduated magna cum laude with a Bachelor of Science in Biology from Boston University's Metropolitan College. While he was in college he also worked for the Boston Health Care for the Homeless Program. As an MD/PhD student, Philip studies brain trauma and neuro-degeneration with the Center for the Study of Traumatic Encephalopathy (CSTE). He is involved with all of the CSTE's clinical research studies including the Brain Donation Registry, and the LEGEND, CONTACT, and DETECT studies. He is particularly interested in the network perspective, combining neuropsychological tests with neuroimaging studies. His hobbies include reading biographies and autobiographies as well as rare book collecting. He has assembled a unique library of texts regarding head trauma related neuro-degeneration, including some from as early as the 1800's. He is currently writing a monograph about the historical origins of Chronic Traumatic Encephalopathy in America.
Poster Presentation:
www.bumc.bu.edu/enrichment/files/2012/02/Montenigro-Philip.pdf
"A Subconcussive Load Effect & Trauma Profile for Chronic Traumatic Encephalopathy: A Meta-analysis of New Trends"
Montenigro, P., Cove, C.L., Crowell, M., Nowinski, C., Cantu, R., Stern, R.
The Center for the Study of Traumatic Encephalopathy, Departments of Neurosurgery and Neurology
The Boston University School of Medicine, Boston, MA
"Honorable Mention"
Articles:
"Chronic Traumatic Encephalopathy"
Yi J, Padalino DJ, Chin LS, Montenegro P, Cantu RC.
Current Sports Medicine Reports.
January 2013;12:28-32.