Julie Stamm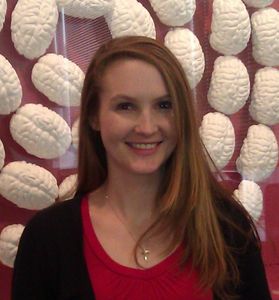 Julie Stamm received her Bachelor of Science degree in Athletic Training from the University of Wisconsin-Madison in 2009.  She spent the 2010-2011 academic year providing medical care for student athletes as a Graduate Assistant Athletic Trainer at Boston University.  Julie is part of the research team at the Boston University Center for the Study of Traumatic Encephalopathy (BU CSTE).  She is involved in groundbreaking research with Dr. Robert Stern on chronic traumatic encephalopathy (CTE), a progressive neurodegenerative disease of the brain found in athletes (and others) with a history of repetitive brain trauma, including symptomatic concussions as well as asymptomatic subconcussive hits to the head.  She recently received a Ruth L. Kircschstein National Research Service Award from the  National Institute of Neurological Disorders and Stroke for her research project titled "Frontal Lobe Neuroimaging as a Biomarker of Chronic Traumatic Encephalopathy."  As part of this project she is also working with BU CSTE collaborator and neuroimaging expert Dr. Martha Shenton at the Psychiatry Neuroimaging Laboratory (Brigham and Women's Hospital, Harvard Medical School).  Julie is particularly interested in the structure and function of the frontal lobe in CTE and how repetitive brain trauma leads to the development of CTE later in life.
Julie has a passion for teaching, and she has been a teaching assistant for the Medical Gross Anatomy and Medical Neuroscience Courses at the Boston University School of Medicine.  She has also taught functional neuroanatomy to undergraduate students in the course "How the Brain Works: An Introduction to Neuropsychology" at Boston University.
Outside of school and research, Julie enjoys running, volleyball, any outdoor activities, traveling, and spending time with her husband, Brian.  She is also an avid fan of Wisconsin Badger sports.
Publications
Baugh CM, Stamm JM, Riley DO, Gavett BE, Shenton ME, Lin A, Nowinski CJ, Cantu RC, McKee AC, Stern RA. Chronic traumatic encephalopathy: Neurodegeneration following repetitive concussive and subconcussive brain trauma. Brain Imaging Behav. 2012 Jun;6(2):244-54.
Abstracts
Seichepine, D.R., Stamm, J.M., Riley, D., Baugh, C., Daneshvar, D., & Stern, R.A. (2012).Profile of Executive Dysfunction in Former Professional Football Players with Exposure to Repetitive Concussive and Subconcussive Brain Trauma.Military Health System Research Symposium, Ft. Lauderdale, Florida. August 13-16, 2012.
Links
Boston University Center for the Study of Traumatic Encephalopathy