Danielle Farrar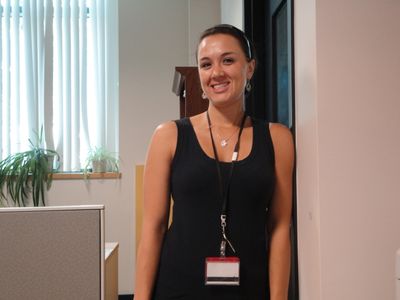 Danielle Farrar is an MD/PhD candidate in the Department of Anatomy and Neurobiology.
Danielle received a Bachelor of Science in Computer Science from the University of Washington.  While contemplating a career as a physician, she developed software at various positions for four years, including as a consulting engineer for Teranode Corp where she built models of laboratory workflows to maximize efficiency in the drug discovery process.  Prior to applying to medical school, Danielle completed the Master of Arts in Medical Sciences program within the Division of Graduate Medical Sciences at BUSM and completed a project in Addiction Medicine.
Danielle transferred into the MD/PhD program after completing a lab rotation in the during her first year in medical school.  Currently in the PhD portion of the program, she is investigating the brain regions involved in decision making using EEG and fMRI.