Brent Vogt, Ph.D.
Research Professor
Phone: 315-280-6847
Fax: 617-638-4216
Email: bavogt@bu.edu
Location: L-1004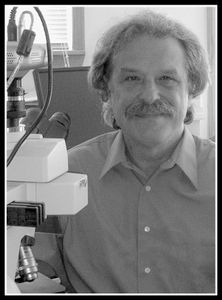 Dr. Vogt received his B.A. cum laude from Northeastern University and has worked at the Harvard Neurological Unit where he published a seminal article on limbic pain circuitry. He received a Ph.D. at BUSM in 1979 and completed a postdoctoral fellowship in neurophysiology at the same school. Dr. Vogt's previous faculty positions include: BUSM (1980-1990); the Department of Physiology and Pharmacology at Wake Forest University School of Medicine (1990-2001); the Department of Neuroscience and Physiology at SUNY Upstate Medical University (2001-2012). He currently holds faculty appointments at the Institute of Neurosciences and Medicine (Jülich, Germany) and the Department of Anatomy and Neurobiology at BUSM.
Dr. Vogt is the founder and president of Cingulum Neurosciences Institute, which is a tax-exempt 509(c)(3) corporation dedicated to exploring the structure, functions and diseases of cingulate cortex. It engages in translation of animal research to human conditions and supports research to uncover cingulate mechanisms of psychiatric diseases and objective measures of impaired cingulate functions –with the goal of developing cingulate-mediated cognitive and drug therapeutics.
Dr Vogt has published two books. One of which, entitled Cingulate Neurobiology and Disease (2009, Oxford University Press) is unmatched in both its depth and academic acceptance. He has published seminal articles on the circuitry and role of cingulate cortex in chronic pain, placebo, hypnosis, Alzheimer's disease, depression and mild cognitive impairment by translating basic research findings on cingulate structure, connections and receptor binding. Further achievements include developing a successful model of psychogenic pain based on the physical parameters of harsh human child abuse in order to study the cingulate-mediated mechanisms of acute and chronic pain and stress induced by child rape. He is the world's leading expert on cingulate cortex, maintains major collaborations throughout the world, and has been invited to speak and organize symposia in 27 U.S. cities and 10 countries.
Recent Publications
Shyu B-C, Sikes RW, LJ Vogt, Vogt BA (2010) Nociceptive processing by anterior cingulate pyramidal neurons. J Neurophysiol 103:3287-3301
Palomero-Gallagher N, Vogt BA, Mayberg HS, Schleicher A, Zilles K (2009) Receptor architecture of human cingulate cortex: Evaluation of the four region neurobiological model. Human Brain Mapping, 30:2336-2355
Sikes RW, Vogt LJ, Vogt BA (2008) Distribution and properties of visceral nociceptive neurons in rabbit cingulate cortex. Pain 135:160-174
Vogt BA, Vogt L, Laureys S (2006) Cytology and functionally correlated circuits of posterior cingulate areas. NeuroImage 29:452-466
Vogt BA (2005) Pain and emotion interactions in subregions of the cingulate gyrus. Nature Reviews Neuroscience 6:533-544
Vogt BA, Vogt L, NB Farber, Bush G (2005) Architecture and neurocytology of the monkey cingulate gyrus. Journal of Comparative Neurology 485:218-239