Anatomical Gifts Program featured in Bostonia Magazine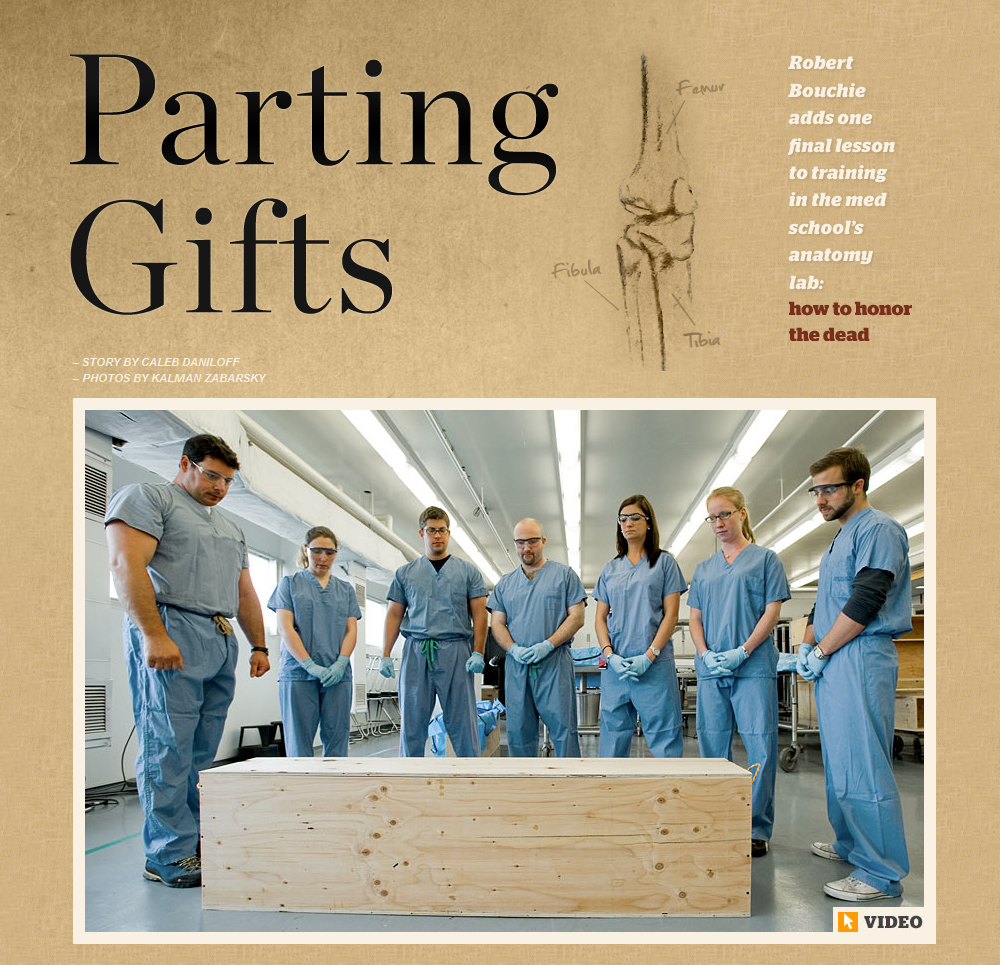 A feature article in the Fall 2009 issue of Bostonia magazine profiles the Anatomical Gift Program at the Boston University School of Medicine. The article is accompanied by an informational video.
You may read the article, entitled "Parting Gifts" and view the companion video online at Bostonia's website.